Crypto.com review 2021 I will talk about what crypto.com is all about. This website offers a crypto.com app wallet, market exchange, and a crypto.com visa card which gives cashback in form of cro token their own crypto.com coin.
The main team is CEO Kris Marszalek, Rafael Melo CFO, Bobby Bao, and Gary Or co-founder of crypto.com.
It is all used through a very stable mobile app I simply love it you can even trade inside the app.
The company offers several products such as Earn, crypto credit, crypto.com pay. They also have The syndicate, Supercharger. They also offer a commerce pay for the business option. They now have over 10 million active users.
Fdic Insurance – For crypto assets Below taken from the website…
Hong Kong, September 20 — Today, Crypto.com announced that it has expanded its total insurance coverage to USD $750M, after increasing its policy coverage led by Arch Underwriting at Lloyd's Syndicate 2012.

The renewed policy, effective 6 September 2021, makes Crypto.com's insurance programme one of the largest in the industry.

This policy is the largest coverage that Crypto.com has ever secured for its cold storage assets on Ledger Vault, the company's custodial partner.

It brings Crypto.com's total cryptocurrency insurance to USD $750M, including both direct and indirect custodian coverage.

Crypto.com's more than 10 million users can rest assured knowing they are protected by one of the industry's biggest insurance policies offering protection against physical damage or destruction, and third-party theft.

Taken from Crypto.com website
Who is Crypto.com and what crypto.com offers?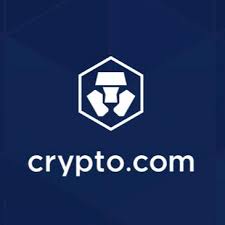 Crypto.com operates in an interesting niche that few other blockchain companies are willing to enter.
Their unique trading platform offers access to $100 million of daily trade volume without the need for any financial investment.
This is a significant part of the crypto market, and Cryptocurrency and digital assets users of the trading platform benefit from Cryptocurrency as a service.
However, their platform is a unique one in the world of crypto, with their website claiming that they were the first company to offer Crypto as a service.
The marketplace makes access to the Crypto by doing away with the traditional hurdles of high commission fees, high minimum volume requirements, and low trustless settlements. They do not charge any fees for the first $5,000 in transactions in a month.
Crypto.com – Trading fees – fee depends
The fees for trading at crypto.com are as follows:
For spot trades, the fee is 0% on all transactions of any size and type – no matter if you trade a coin or an option contract;
For futures contracts (as well as options), there is a standard commission rate that varies by instrument. The rates start from $0.01 per share up to 5 %, depending on your overall volume traded in the given month.
Withdrawal fees
A withdrawal from the Crypto.com Exchange is an on-chain transaction of transferring crypto to an external cryptocurrency address (usually a wallet or another exchange). As with all blockchain transactions, they come with a fee.
Note: Transferring crypto to your Crypto.com Wallet App's address will also incur a fee if completed on-chain. To avoid a fee, please use the Withdraw to App function.
Withdrawal fees will be settled in the currency you are receiving and can not be paid with CRO.
The earn interest feature lets you earn Up to 14% p.a. Interest rates for Stablecoins.
Crypto.com – Cryptocurrency Exchange you can trade a variety of different crypto coins and almost every week new coins are entering the exchange. They also provide cashback when you have their card and you can easily add money from your bank account.
Crypto.com has two different wallets hot wallet and cold storage wallet. The difference is that the hot wallet has funds in it at all times, while the cold one does not have any funds but can be used for transactions when needed.
They also have an authenticator app you can use like google for private keys and factor authentication and keeping your account ultra-safe.
Inside the app, you can also buy different things with extra discount flight tickets, crypto.com accessories inside the stop shop. And the customer service is great you get fast answers if you have any questions right inside the app.
Crypto defi swap is the process of exchanging one cryptocurrency for another. This can happen in various ways, such as trading on an exchange or using a service like Shapeshift that allows you to convert your digital currency into any other coin instantly and without fees.
What is crypto.com products and services?
Crypto.com is a fintech company, and as you can see, it offers services such as crypto exchange, crypto credit, crypto pay, crypto exchange visa card, and a crypto coin.

They even have various digital tokens they sell. It's clear that they want to be the major player in the cryptocurrency space.
The app is extremely user-friendly and as far as I can tell, it works fairly well.
You can not only buy crypto, but you can also sell them as well.

They also allow you to earn tokens by posting content online. Crypto.com also has a partnership with Visa, which is one of the most well-known card providers for all things.
What is a Defi wallet?
A defy wallet is a form of digital wallet that uses blockchain technology to store and process cryptocurrency transactions. It can also be used to store and process transactions with other types of assets, such as stocks, bonds, and even fiat currencies.

A defy wallet is typically an app that can be downloaded onto a smartphone or laptop computer. It has all the same functions as a traditional wallet, such as storing and managing assets, but it also adds additional security and convenience features. Because it's digital, it can be accessed anywhere, anytime.
And because it's decentralized, it can't be hacked or controlled by any one organisation or individual. It's also safer than carrying around cash or credit cards in your wallet, which are more vulnerable to theft.
Why should you care about Crypto.com?
Crypto.com, it's simple to understand, uses "Blockchain technology to create a better financial future." Blockchain. A blockchain is basically a database that contains all the transactions and activities of a cryptocurrency.
Blockchain makes a record of all the information about a digital coin. Crypto.com combines two different things: Cryptocurrency, and Blockchain technology.
Blockchain technology is a new concept, and it is the number one new tech among today's generation of tech. This new technology will change our lives forever. Crypto.com is the best place to start for the best Cryptocurrency market, to begin with. In the previous article, I discussed what Bitcoin is.
How does it work?
The key is to first set up the crypto.com app. The app wallet where you put your crypto (approx. 10,000) and funds can then be used by the app to spend the crypto it holds. You can create multiple wallets and keep them in your crypto.com account.
The app then stores your crypto if you spend it on the market or through merchant services, while you keep the token in your account.
Crypto.com Cashback Rewards Crypto.com Visa cards can be used at over 400,000 merchants in the United States. What you earn with the card is called crypto.com cashback.
The amount is based on the card merchant. So, the more you use the card, the more cashback you earn. The merchant pays rewards only in crypto.com tokens, so if you are going to be on the market, spend more, earn more cashback.
What are the benefits of the card?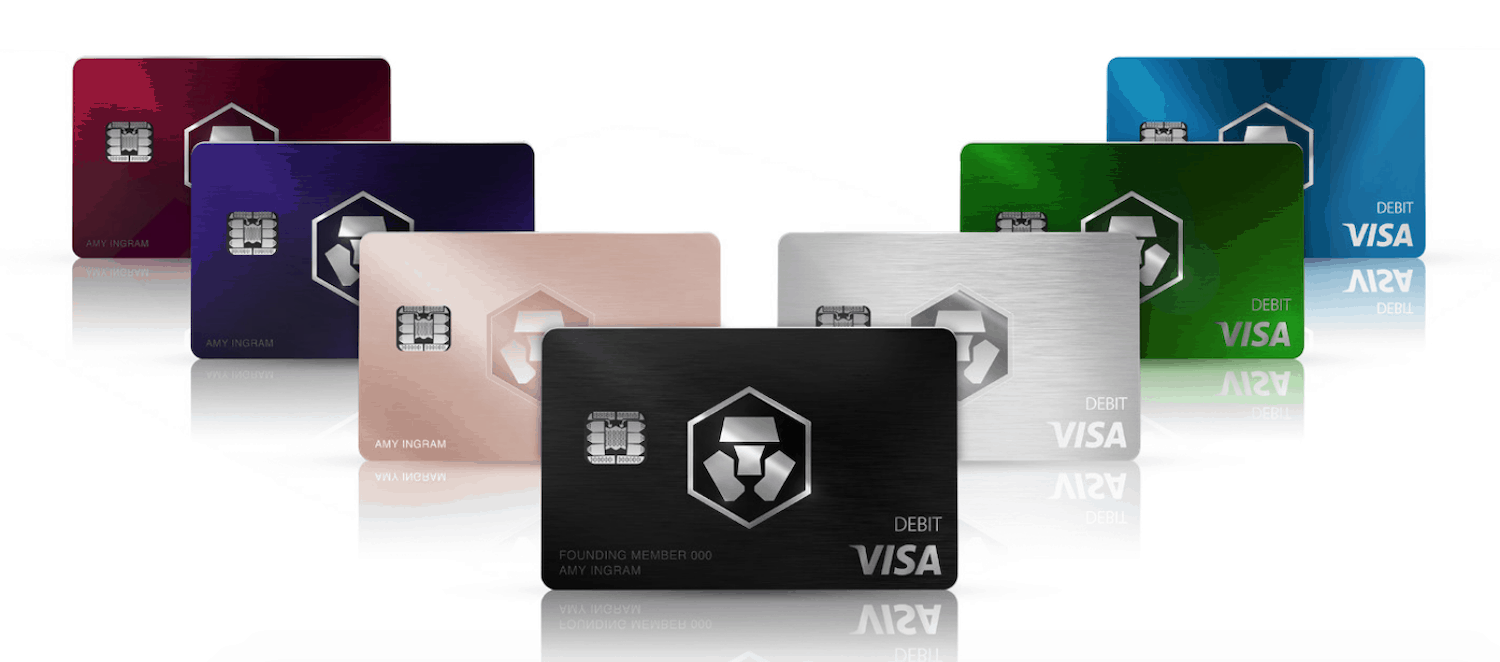 The cards give you a 10% exchange rate on the cards. These cards can be used across Visa, MasterCard, and Amex. They also offer virtual card features with different currencies. The card will give you beginner friendly app and the 5 -10 % cashback will be given in amount of cro at the time of using your card.
So, if your business accepts currency from more than 25 countries you can use this to have a card. How can a crypto.com app wallet be used?
The crypto.com wallet is an app on your phone and you can use it with other crypto wallets or as a basic crypto wallet.
How does crypto.com make money? Crypto.com makes its money by charging a commission to merchants and taking a little fee when purchasing crypto and when making trades.
Conclusion of Crypto.com review 2021…
I am impressed with the crypto.com company. I think crypto.com is on the leading edge of blockchain development. They even created their own blockchain and this is huge for the company it makes sending fast and secure.
I like the idea of the crypto.com coin and the crypto.com Visa. I recommend giving them a try to see if this is the right investment for you. The marketing is impressive.
The features and applications are innovative. The integration with blockchain, the ICOs, and the company's methods of funding are very promising. I believe crypto.com will make its way into a top 100 crypto trading platform and exchange.
I got the purple one by the way…
If you want to get a 25 USD bonus use the code mw5jfdsaf5 or use the link Https://crypto.com/app/mw5jfdsaf5